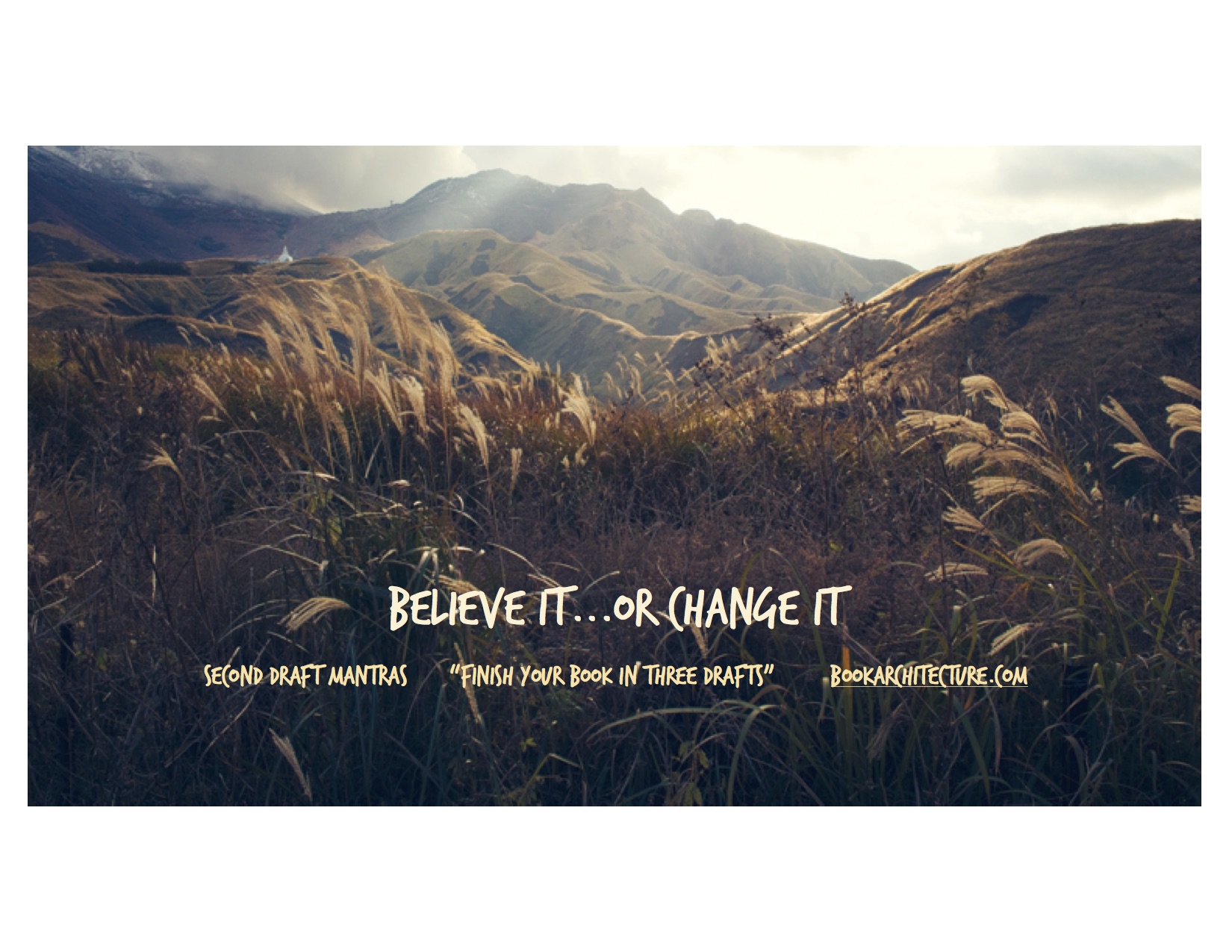 Finish Your Book in Three Drafts provides these and more mantras to help writers with whatever draft they're in. For the second, or "method draft", it's all about change.
Or not changing.
The second draft is re-visioning your manuscript, and Finish Your Book in Three Drafts gives you the tools you need to take the best parts of your book up a level.
To help you ASAP, here is a package of free screen savers of the book's Draft Two Mantras.  You can download them: HERE. And if you're a technoklutz like me, you can get the instructions for how to install them: HERE.